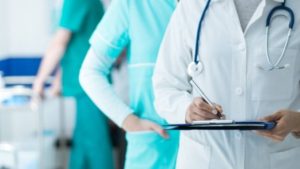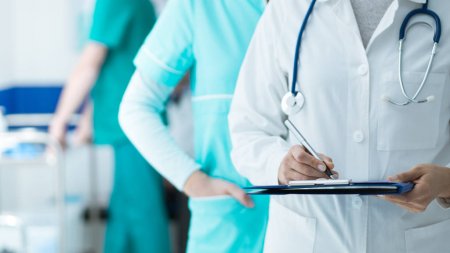 Healthcare facilities have a constant flow of different people in and out of the building, many of which are sick with contagious diseases like the flu or COVID-19. To prevent the spread of disease from person to person, doctors and nurses take serious precautions to be as sanitary as possible to protect themselves and their patients. For example they use gloves, masks and hand sanitizer to reduce the risk of spreading illness from themselves and others. This is especially important as many patients in hospitals have weakened immune systems. While preventing the spread of disease from person to person contact is important, even more precautions should be taken to prevent the spread of disease through contacting contaminated surfaces. Start by keeping your floors clean with antimicrobial epoxy flooring. 
Antimicrobial floors work hard so you don't have to, the antimicrobial technology in the floor kills bacteria, mold, mildew, fungi, yeast, and algae. This technology works for the entire lifespan of the floor and creates an overall healthier and cleaner environment to work in. This durable technology is crucial in a healthcare environment that prides itself in being sanitary to the highest standard. These floors offer durability, resilience, and strength that work hard to protect the people in health care facilities. If there is damage done to the floors we will repair them and they will continue to have a long lifespan.   
At Progressive Painting and Coatings our professionals install high-performance commercial hospital flooring systems as well as paint and wall covering in medical and healthcare environments where infection control, sterilization, and safety are of the highest priorities. We work hard to work around your production schedule to get the job done quickly and efficiently, we will be flexible with your schedule to prevent slowing business down. Progressive Painting and Coatings will deliver a finished antimicrobial epoxy flooring system on your production schedule. Contact us for an Epoxy Flooring Quote today!