Decorative Floor Coatings & Concrete Stain
Decorative Floor Coatings
Employees of Progressive Painting and Coatings are well-versed in applying systems that add decorative floor coatings to your concrete surface. These types of floor systems not only look great but add durability and longevity to your surface. Decorative floor systems work very well in retail venues, corporate offices, plant aisle ways, etc.
We have a variety of blends and styles:
Broadcasted floor

Floor Logos

3D

Chip (Vinyl Chip)

Quartz

Decorative Sand

Patterns

Flooring Designs (ideal for designated areas within your facility)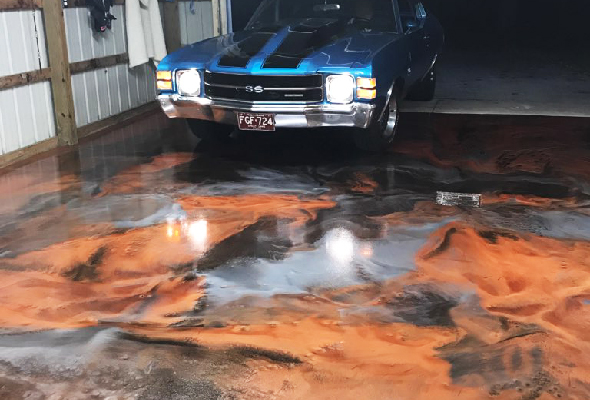 Our staff is committed to giving your floors the "WOW" factor, which can lead to impressed customers, increased sales, and higher employee morale.
See the difference
Our Coatings